Posted by: admin | Posted on: September 20th, 2011 | 0 Comments
Welcome to Butterworth Building News. We look forward to updating our online visitors of upcoming developments, community initiatives, industry informations and PR, Media & Press releases.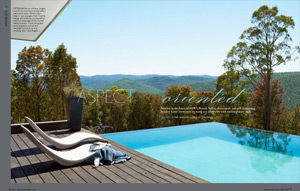 September 19th 2011
We're proud to have been an integral part in the development of an iconic bushland retreat set in the Hunter Valley. Clients Angela Williams and Chris Medland are featured in Home Beautiful, showcasing some of our inspiring craftsmanship.